This Valentine's Day surprise your loved ones by taking them for a romantic sail on a sailboat at the sea. Get your friends/family along and have fun in your private boat (no other group combined). Sailing is done in the picturesque Mumbai harbour.
Valentine Offer Period:

11th to 14th February
Duration: 2 Hours
Who can participate: Couples, Family, Friends and Kids
Sea bird – Sailing Boat
Cost of the yacht: Rs. 4000/- (capacity maximum 5 persons)
Macgregor 26 – Sailing Yacht with a luxury cabin
C
ost of the yacht: Rs. 8000/- (capacity maximum 6 persons)
Wavedancer – 2 BHK Catamaran Sailing Yacht with Music System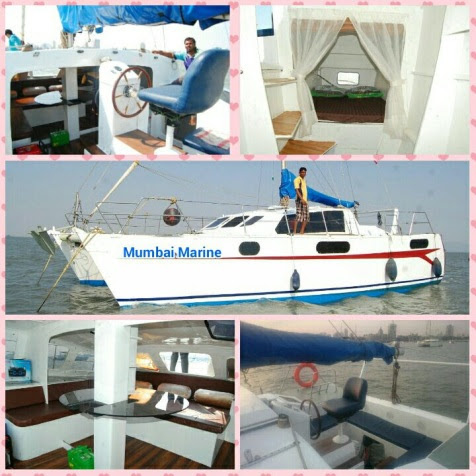 Cost of the yacht: Rs. 15000/- (capacity maximum 14 persons)
CHOOSE YOUR SLOTS:
7 – 9am
,
9 – 11am
,
2 – 4pm
,
4 – 6pm
or
6 – 8pm
Itenary: Reach at start point i.e. Jetty No. 5 half an hour before. Take Motorboat ride of 15mins from start point to your selected yacht. Experience sailings for around 90 minutes, click pictures, have fun in the sea. Return to the shore by motorboat ride.
Where: Gateway of India, Mumbai
Charges: Cost as per boat chosen, not per person.
Hurry before your preferable yacht & time slot gets booked.
For details and registration kindly Whatsapp: 9819155259

#BlogchatterA2Z